Barman at home
What is a barman at home?
The Barman at home travels to all types of venues to make cocktails or entertainments. He generally comes with all the necessary equipment to carry out his services (shakers, glassware, ice, raw materials, etc.). In some cases, he can also provide the bar and all the furniture needed to set up a real cocktail bar.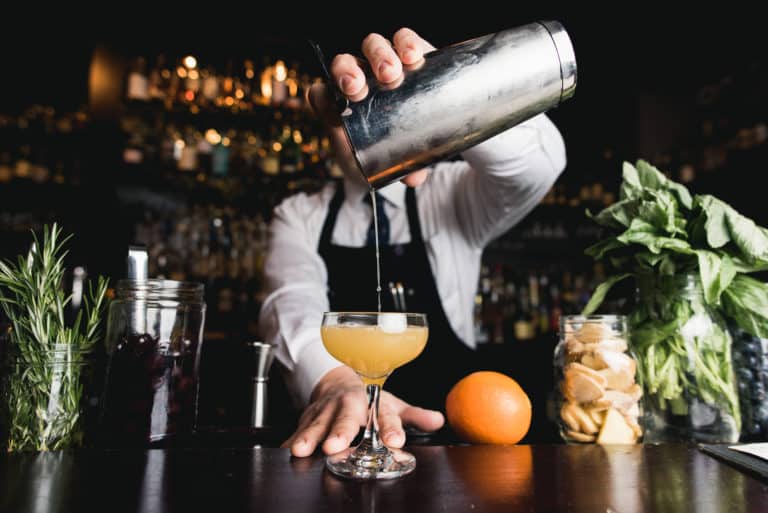 A Barman at home for a professional event:
Are your receptions lacking in spice? Choose the barman at home to spice up your events! We adapt our services to all your events: company parties, company anniversaries, conferences, trade shows, seminars, team building, product launches, etc. Your in-house bartender will also adapt to the needs of your reception.
Working flair (the art of juggling while making drinks), exibition flair (the pure show, on stage or at the opening of the bar) or fire flair (juggling, flaming bottles), choose your type of bartender and service. We adapt to the needs of your reception.
A Barman at home, mixologist ?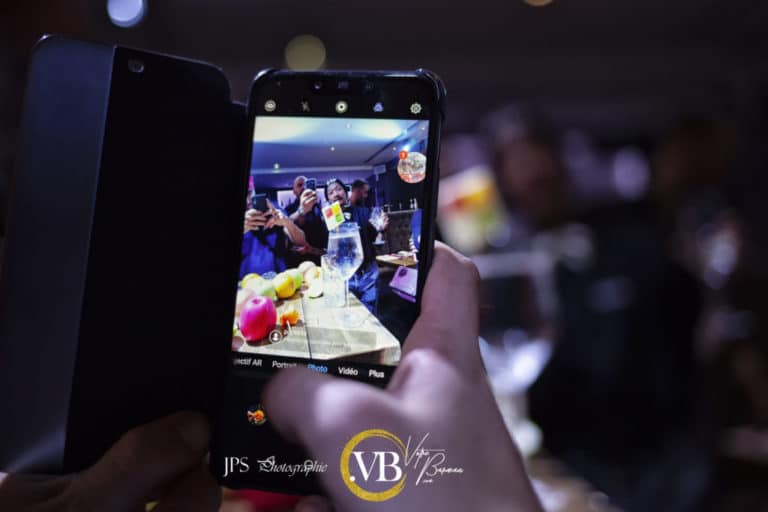 The barman mixologist (or mixologist) is a professional in the art of liquid gastronomy. The mixologist creates his own recipes, adapts recipes to a theme or an event, creates a recipe in your image…
Why choose a Barman at home ?
Opting for an in-house bartender means choosing quality and security. Professionals of the event bar, our home bartenders know perfectly all the constraints and necessities of the ephemeral bar. They adapt to all circumstances and provide everything necessary. Don't worry about anything, your home bartender will take care of everything!
The barman at home for a cocktail workshop !
Make your own cocktails, thanks to the advice of our home bartender! Spoons, shakers, and other bar accessories, our home bartender provides you with everything you need to run your cocktail workshop.
The home bartender with molecular cocktails
What is a molecular event bar? If you want to take the show a step further, offer yourself the "molecular cocktail" option. Smoked cocktails, smockey bubble cocktails or molecular flavour pearls, our barmen offer you exceptional recipes for your most beautiful receptions!
The Barman at home, for a private party ...
The home bartender is also a perfectly adapted animation for all your private events. Cocktail bar for weddings, birthdays, private parties, bar mitzvahs, bat mitzvahs, christenings, baby showers and many others…
Thank you for everything you have done. I have no other word than Exceptional !!! More than a bar, you set the mood, the show with flaming bottles was great and spontaneous at just the right time of the evening! Merci à Kévin et Mathieu, on ne vous oubliera pas !...
Very professional team and quality services. Truly tailor-made. I highly recommend them for all types of events. Thank you again for your help!
Delicious cocktails, a very friendly and efficient team. Top notch service! Nothing to improve I highly recommend.
Top service, incredible cocktails, we recommend it!
Fabulous, funny and nice, a real show and the cocktails a treat! Thank you for being part of our wedding! I highly recommend it!
Top of the range professionals you won't be disappointed with the quality cocktails too good and the show excellent.
Carlos José was the conductor of this refined moment of surprise and class... 😁 the show in bonus with sublime cocktails. The bible of cocktails is him! Go there with your eyes closed
Great atmosphere with Carlos José during a private party. The smile and the good cocktails 🙂 I recommend it!
The team at Votre Barman did a great job for our wedding. The cocktails were delicious (caipirinhas, mojitos, gin and tonics and old fashioned), the bartenders were professional and very nice, the bar was nicely decorated,... We recommend it!
Top of the line bartending for weddings! My friends are still talking about it three years later. Professional and dynamic, Kevin's team couldn't be more perfect. And their mojito is to die for! I recommend !!!!!!!!
Great service, kindness, perfect products! Everything was perfect Bravo I recommend you completely !!!!!