Event bar
The event bar is the fusion of service and entertainment. Our bartender jugglers create the show, our mixologists create tailor-made recipes and our partners join us to make your reception an unforgettable moment !

The event bar... with juggling bartenders?
They create the attraction and dynamise the bar, bringing a spectacular side to the cocktail service. These extreme bartenders create the show during the cocktail service. They juggle with the different elements of the bar, bring a dynamic service, a warm and friendly atmosphere to the bar of your event.
Working flair
(the art of juggling while making drinks),
exibition flair
(le pur spectacle, sur scène ou à l'ouverture du bar) ou fire flair (le jonglage, bouteilles enflammées), choisissez votre type de barman et de prestation. Nous nous adaptons aux besoins de votre réception.
The event bar for a professional event :
Are your receptions lacking in spice? Call on the agency Votre Barman to make your events more dynamic! We adapt our services to all your events: company parties, company anniversaries, conferences, trade shows, seminars, team building, product launches, etc.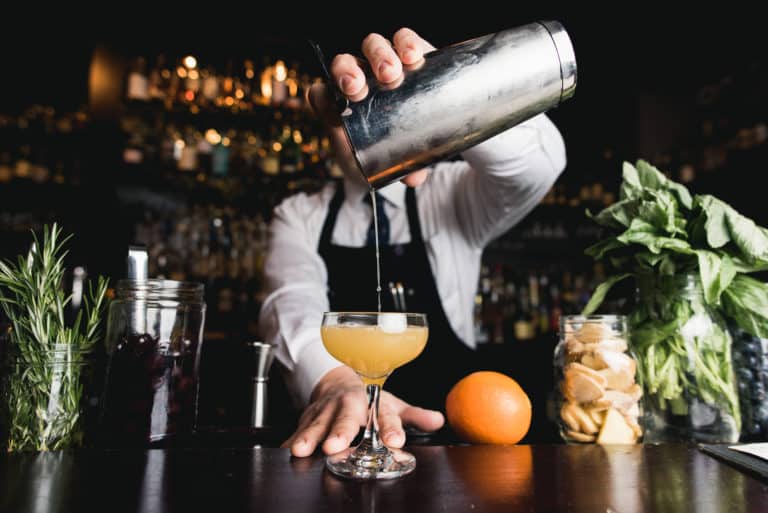 And mixology... what is it?
Mixology is the art of liquid gastronomy. The mixologist (or mixologist) creates his own recipes, adapts recipes to a theme or an event, creates a recipe in your image…
The event bar with molecular cocktails
What is a molecular event bar? If you want to take the show a step further, offer yourself the "molecular cocktail" option. Smoked cocktails, smockey bubble cocktails or molecular flavour pearls, our barmen offer you exceptional recipes for your most beautiful receptions!
The event bar, with a discovery centre?
What is an event bar with a discovery centre? The discovery centre is the ideal mix between a cocktail workshop and a cocktail bar. Your employees can come and make their own cocktails with the help of our bartenders on the stations provided.
The event bar for a private party ...
The event bar is also a perfect annimation for all your private events. Cocktail bar for weddings, birthdays, private parties, bar mitzvahs, bat mitzvahs, christenings, baby showers and many more…