Flair bartender
What is a Flair Bartender?
Flair bartenders, tandems and international competitors, call on the greatest professionals of the bar show! The juggling bartender is a bar artist. He handles shakers and bottles with virtuosity and creates the show during your most beautiful events. A flair bartender can create the attraction at the bar by juggling the different elements of the bar or create a real stage show on demand.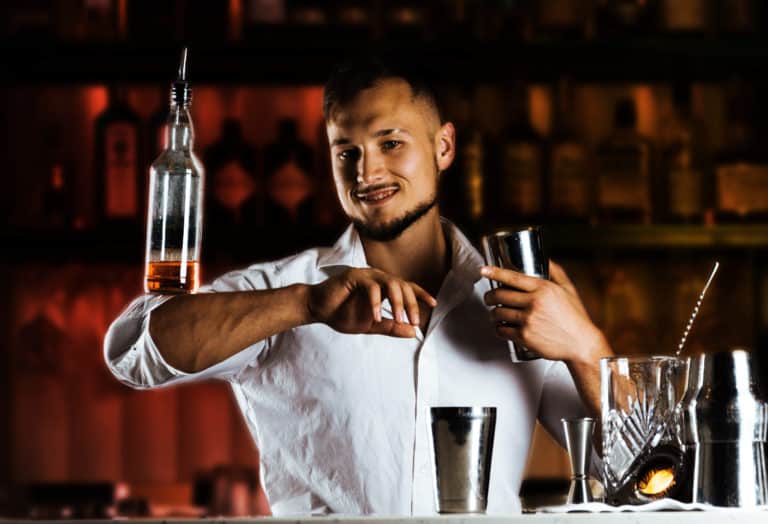 A flair bartender, for the bar service !
They create the attraction and dynamise the bar, bringing a spectacular side to the cocktail service. These extreme bartenders create the show during the cocktail service. They juggle with the different elements of the bar, bring a dynamic service, a warm and friendly atmosphere to the bar of your event.
Working flair
(the art of juggling while making drinks),
exibition flair
(the pure show, on stage or at the opening of the bar) or fire flair (juggling, flaming bottles), choose your type of bartender and service. We adapt to the needs of your reception.
When the bar becomes a show: enter the world of stage shows! Stage effects, synchronised music and a tailor-made show. All the ingredients are there to enhance your brand or your event! Alone or in tandem, our bartenders create the show of your dreams.
Juggling bartenders for a professional event :
What better way to make an impression than to offer your customers spectacular and unexpected entertainment? Thanks to Votre Barman, take advantage of the services of the best flair bartenders. Our teams can adapt to all types of events in France and abroad. From a simple show to the complete organisation of your cocktail bar, our teams are constantly adapting to offer you the best in bar shows.
The flair bartender, with or without options...
For a simple show or for the organisation of your entire beverage centre, we offer a wide range of options to personalise your receptions. Smoking cocktails, molecular mixology, fire flair, stage artificles or heavy smoke. Choose the service that suits you best!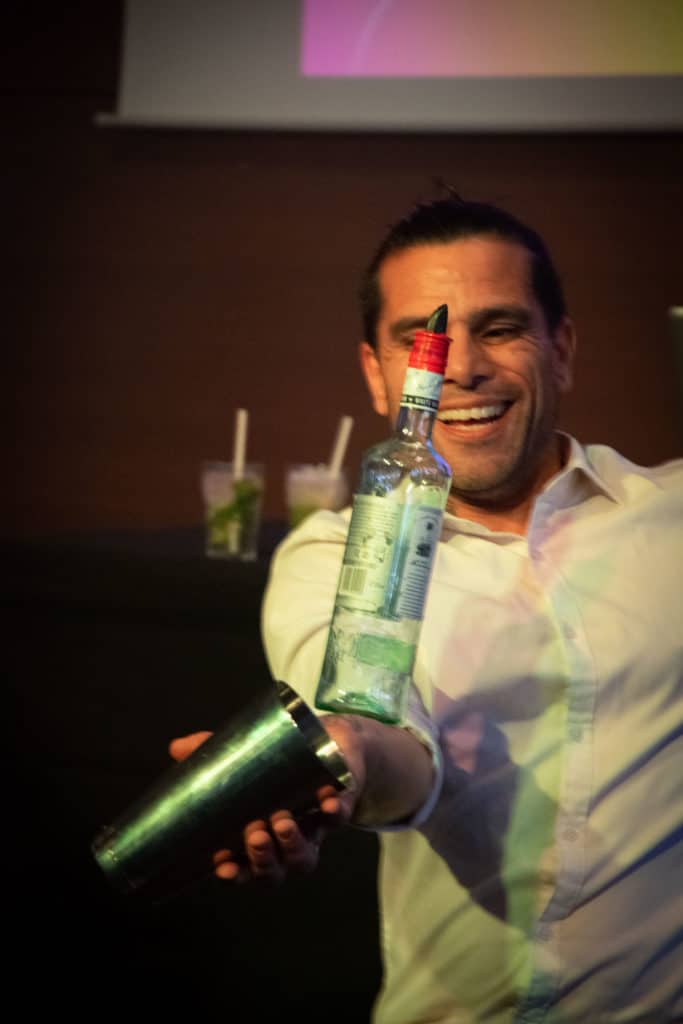 A flair bartender, with a customised outfit
Airline pilots, firemen or soldiers, our teams play the game! Do you want to personalise your event as much as possible? No problem! Our bartenders can adapt to the theme of your reception. Enjoy a show that is always incredible, in your image or that of your company
The flair bartender, for a private evening ...
The flair bartender is also a perfectly adapted animation for all your private events. Cocktail bar for weddings, birthdays, private parties, bar mitzvahs, bat mitzvahs, christenings, baby showers and many others…